Men's Welsh Weatherman x Corgi 'Storm' 3-Pair Cotton Gift Box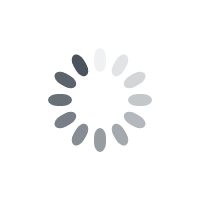 Description
This fun gift box boasts three of our most popular Weatherman designs, created in collaboration with Welsh Weatherman Chris Jones!
75% Cotton, 25% Nylon
Standard length
Smooth toe
Machine washable
Suitable for daily wear
Made in Wales
Gift box included
Lightweight Cotton Blend
Our bestselling everyday sock blend. Our cotton and nylon mix is beautifully comfortable providing an excellent fit and durability whilst retaining its colour wash after wash.
Smooth Toe Seam
Our smooth toe seam is a subtle and comfortable seam.
Product Code: 80-90-5888
Sizing
Delivery
Shipping and Delivery
Socks - We will normally dispatch your order the same day or the next working day, depending on the time the order was received and on stock availability.
Bespoke Knitwear - all our bespoke knitwear is handmade to order in our factory in South Wales and will take us up to 3-6 weeks to create. It is made especially for you, which means we are able to offer a level of customization regarding the size you feel would suit you best. When you have placed your order, simply contact us within 48 hours to arrange a personal consultation if you would like to discuss any special requirements. We'll do our best to accommodate them at no extra cost! We cannot carry out next day delivery for bespoke items. 
UK Standard Tracked Delivery 

Delivered within 3 to 5 working days*
(Within 7 days during sale periods) 

Standard - £6.00

or free on orders over £60.00

UK Next Working Day Tracked Delivery

Monday to Friday, Order by 2pm the previous working day*

*** Not available for bespoke products 

Express - £8.00 

 

UK Next Working Day Tracked Delivery before 1pm


Monday to Friday, Order by 2pm the previous working day*

 *** Not available for bespoke products 

Express before 1pm-£10.00 

  

UK Saturday Tracked Delivery 

Order by midday on Friday to ensure Saturday delivery*

 *** Not available for bespoke products 

Express Saturday-£15.00
 Europe Standard International Delivery 

Delivered within 7 to 10 working days*

Dispatched from our UK warehouse.

Standard - €12.00

or free on orders over  €85.00 
 Europe Express International Delivery 

Delivered within 2 to 5 working days*

Dispatched from our UK warehouse.

 Express -  € 25.00
 

Canada Standard International Delivery 

Delivered within 10 to 20 working days*

Dispatched from our UK warehouse.

 Standard - £20.00
Canada Express International Delivery 

Delivered within 7 working days*

Dispatched from our UK warehouse.

*** Not available for bespoke products 

 Express - £40.00
US Standard Delivery

Delivered within 15-20 working days*

Dispatched from our UK warehouse.

Standard -$15.00

or free on orders over $50.00 
 US Express Delivery

Delivered within 3 working days*  

Dispatched from our UK warehouse.

*** Not available for bespoke products 

Express - $30.00  
 Rest Of The World Standard Delivery

Delivered within 15-20 working days*

Dispatched from our UK warehouse.

Standard -$15.00

or free on orders over $50.00 
 

Rest Of The World Express Delivery

Delivered within 4 working days* 

Dispatched from our UK warehouse

*** Not available for bespoke products 

 

Express - $30.00  

 
 

Australia Standard Delivery


Delivery is approximately 15-20 days.

Despatched from our UK warehouse.

Standard -£25.00

or free on orders over £150.00 
 

Australia Express Delivery

Delivered within 4 working days* 

Dispatched from our UK warehouse

*** Not available for bespoke products 

Express - £45
* Excluding Public Holidays